An introduction --- Scream --- The Earth --- Illejla (tonight) --- Hajku 1 --- Tahamunian Experiences --- To Jean --- 22/3/96 -- About the Pics -- About the Poems
Read the introduction to Part 1 - Jump off to the poems

Hey ... what does all that bluff up there mean?
- see an introduction to Part 1 and some info about the poems...

Scream,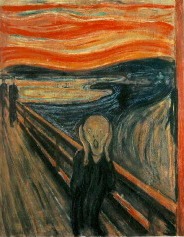 internal scream.
Shout,
let it all out.
I hear a scream
without words
rushing through my spinal cord
from the depths of my soul.
Scream,
Breaking these fragile illusions
I heard a scream passing through nature...
Screaming, deep inside.
...the clouds red like blood.
This scream is still shrieking
sending shivers through my spine,
trying to break free from this tension.
But this scream has no words.

The Earth
a prayer to the holy, undiscovered part of ourselves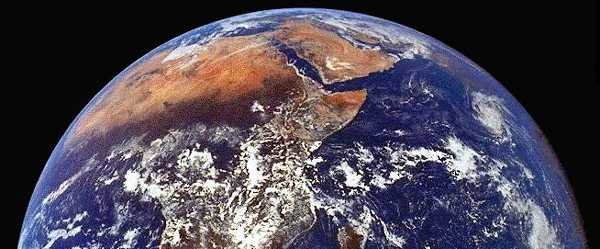 The Earth is round.
The Earth is in us.
The Earth's future is our future.
The Earth's future is us.
The Earth's future lies in us.
Our future lies in us.
The web of life is spun
round the Earth.
We have not spun the web of life.
We are merely a strand in it.
We are spun round the Earth.
What we do to the web,
we do to ourselves.
What we do to the web,
we do to the world.
What we do to ourselves, we do to the world.
We are the spirit
of the Earth.
We are the life of
the Earth.
We are
the Earth.

Illejla

Illejla rajt lil Selene tkellem lil Venere.
Qaltilha "Ma tahsibx li d-dinja ghandha
bzonn daqsxejn izjed imhabba?"
U Venere ghanniet ghanja
ta' l-imhabba.
Ghanja mnikkta.
L-istilel tbikkmu
u zifnu bil-mod
bil-mod.
U waqghet serha ta' mhabba
u nikta tan-nuqqas taghha.
U demgha kienet sa taqa' ...
imma zammejtha.
U allavolja kienet zghira
taqqlitli qalbi bil-piz taghha.

Tonight

Tonight I saw Selene speaking to Venus.
She told her "Don't you think that Earth
needs some more love?"
And Venus sung a song
of love.
A sad song.
The stars were dumbfounded
and danced slowly
slowly.
And there came a peace of love
and the sadness of it's lack.
And a tear was going to fall ...
which I held.
And though it was small
my heart sank with its wieght.

Hajku 1

Amorin harab
ifittex il-liberta -
L-ghada kien mejjet.

Haiku 1

A budgie escapes
looking for his liberty -
the day after, dead.

People on the beach,
all lying down,
looking up to
infinite space.
All dreaming of a future...
all dreaming of a past...
all dreaming of Tahamuna.
Just like goddesses dreamt once
long ago in the dark underground chambers
Goddesses who today sweep the floor,
keep life alive.
Earth goddesses.
The blue light of the present shines.
The blue light of the present shines on.

Lil Jean

Int iddawwar ir-rota tax-xorti,
imma tibqa' ddur maghha.
Int titlob lil Kuan Yin,
imma inti Kali.
Inti tigra feroci,
imma inti qattus jitmelles.
Int spiritwali,
imma inti marbuta mad-dinja.
Int tmexxi imma donnok tibza timxi.
Inti xmara,
imma inti l-lava tal-vulkani.
Ofroq il-bahar u imxi fis-sema,
Inghaqad mas-sema
U tirrifletti fil-bahar ghal dejjem.

To Jean

You turn the wheel of fortune,
but you keep turning with it.
You pray to Kuan Yin,
but you are Kali.
You are a fierce tiger,
but you are a cat stroking himself.
You are spiritual,
but you are earth bound.
You lead but you seem to be afraid of walking.
You are a river,
but you are the volcanic lava.
Divide the sea and walk in the sky,
Become one with the sky
and you will reflect in the sea forever.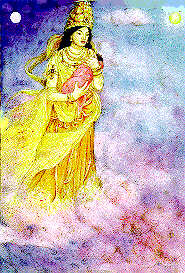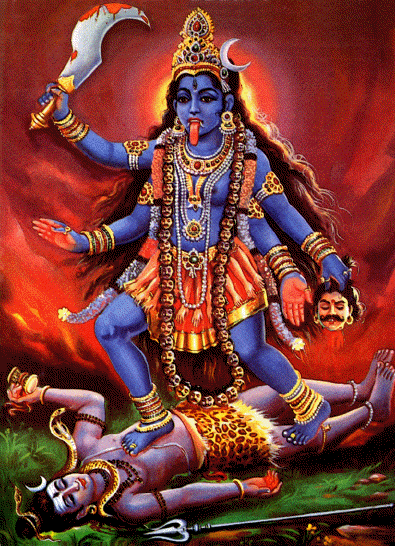 Hadt it-toroq twal u dojoq
biex nara izjed
u xhin waqaft, ghajjien, nilheg
indunajt li kont rajt.
I took the long and narrow roads
to see more
and when I stopped, tired, panting
I became aware that I had seen.

INTRODUCTION TO PART 1: "Et in Arcadia Ego" is a phrase I got from Brideshead Revisited, by Evelyn Waugh. This book is a set text for my syllabus, and I must admit that hadn't it been a set text, I would have never ever picked it up. However, this book turned out to be a wonderful book, as well as very enlightening. Throughout my life I had been always feeling nostalgic for things I never did and places I never went to. Sounds strange doesn't it? But that's not all. Moreover I would get a sudden nostalgic feeling when seeing certain things which don't rationally give one a sense of nostalgia, such as a broken building, the colours green and pink, the bus no. 58 and many other such trivialities. Well ... what was this something I have been looking for all my life?
I became aware of what this something was when I read Brideshead Revisited. In this book, the first part which is called "Et in Arcadia Ego" (I too am in Arcadia) is pervaded with the spirit of youth, that carefree spirit that doesn't give a damn about anything. Arcadia was in Greek mythology a village ruled by the god Pan, where the sheperds who were the only inhabitants lived a quiet and tranquil life. In the book it represented "the langour of Youth - how unique and quintessential it is! How quickly and irrecoverably, lost!"
The more I became aware of my obsession with the Arcadian spirit, the more I saw it as part of the collective obsession of humanity, hidden in mythology under different names - the Garden of Eden, Avalon, Atlantis, Vrindabana and so on. In particular the last one struck me most, as it is the land where Govinda (Krishna) lives. Govinda is the cheerful god of youth, love, happiness and so on. These poems have been written when I was still in the Enchanted Garden of Arcadia, thus you will find in them simplicity, vivacity, and even though sadness comes in, it is accepted as part of life and it is only a slight, temporary feeling.

ABOUT THE PICS: The pics you see in the beginning are Indian pics. They represent dancers in Vrindabana, Govinda (Krishna) and his cows, and Radha and Krishna - the eternal lovers, as well as the sacred cow. The pic near the poem Scream is the painting by Edvard Munch - "The Scream", from which the poem is in fact inspired. The one near the Earth is obviously the Earth photographed by sattelite as the one in Illejla (tonight) is a photo of the Moon. The pics near To Jean are Kuan Yin (goddess of mercy) and Kali (goddess of destruction).

ABOUT THE POEMS: Scream was written during a boring lesson. The words in italics are what Edvard Munch had to say about his famous masterpiece, which appears also in this page next to this poem. Do the words in the Earth sound familiar? That poem is in fact a grossly overworked series of axioms derived from the famous quote by Chief Seattle - "All things are connected, like the blood that unites one family. Whatever befalls the Earth, befalls the Sons of the Earth. Man didn't weave the web of life; he is merely a strand in it. What he does to the web he does to himself." Makes me wonder what I'm writing these poems for. The poem Illejla was inspired by a really pretty Venus exactly near the moon (Selene is the goddess of the moon) and I thought, what if the whole world should stop for a second. Well, the result was a very very soppy poem.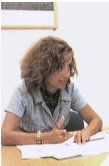 The Haiku 1 is my first haiku (17-syllable poem), though I kept on using that style later on now and then. Don't try looking up the word Tahamuna in a dictionary. That's just a stupid word I invented which means the same as Arcadia or Vrindaban. The poem to Jean was written for my aunt - that's her in the pic... lol. She wanted me to write her a poem and I wrote that poem for her. The poem called 22/3/96 is an untitled poem, so I just gave it the date I wrote it in as a title.